Shoulder pads, denim jumpsuits, parachute pants – they all have one thing in common, and that's the fact that they're all very dated.
I originally made these just for the sake of the preview of my upcoming top. Even though there are already a bunch of very similar fishnet tights available, I still thought 'why not share one more set'? So yeah, here they are, in case someone finds them useful 🙂
10 swatches
base game compatible
custom thumbnail
Ripped Punk Tights – Maxis Match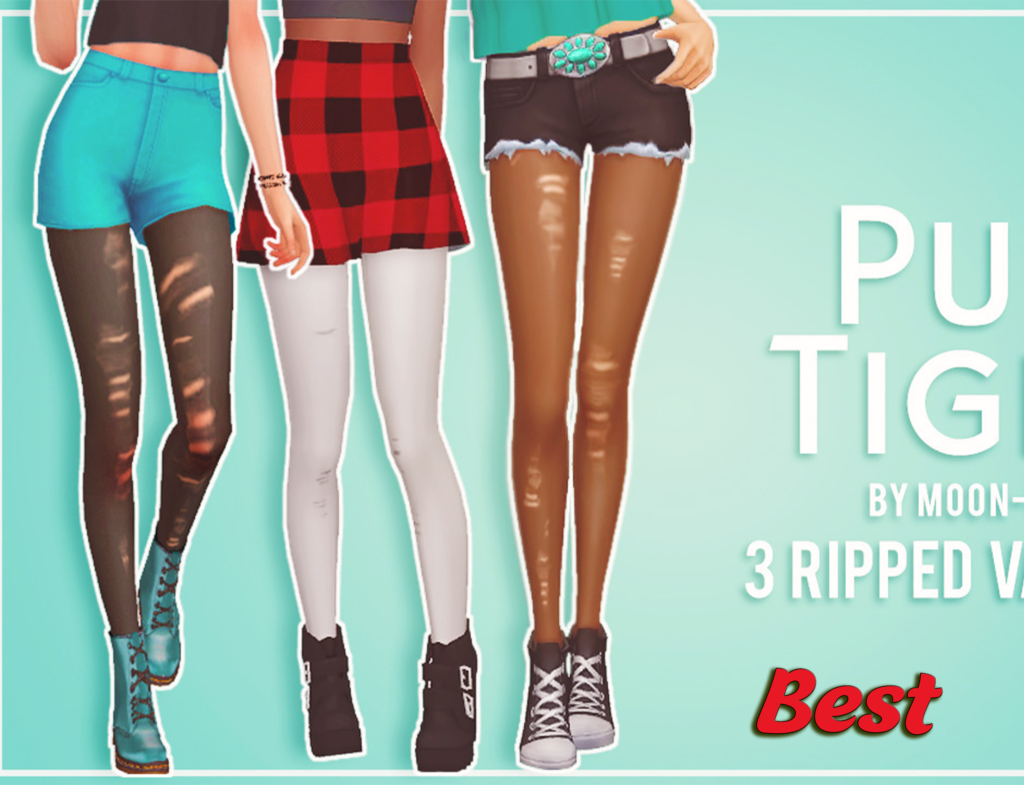 – Base Game Compatible
– Custom Thumbnail
– Enabled for Teen – Elder
– Enabled for random
– The rips in these tights will distort when a sim moves or bends their knees. You can see what I mean on the sim on the left.
Rosalina Leggings
On a serious note, I'm aware that leggings similar to these have been done plenty of times before and these are really basic, but none of the leggings I've come across are ever high waisted enough.
Like don't play me, it's not high waisted until it multi-functions as a turtleneck. 
… Well, it doesn't exactly go that far up, but it's close enough. 
Let me know if there are any problems.